Chenguan Machinery & Freezing Technologies started in 2000, is a professional manufacturer with decades of industry experience. We are dedicated to in three major machines: processing machines for freezing plant, IQF freezers and air blast freezers. Our products involve tunnel freezers, spiral freezer, washing machine, blancher, cold storage, blast freezer and etc. Our special R&D team can offer the customized solutions according to customer special requirements. "Good material, Better design, Best quality". We hold this operation principle to keep the product advantage in the competitive circumstance Adopted advanced technology to design the compact configuration machineries. Our products are coincident with HACCP Hygienic Standard and ISO International Quality.
We have experiences of more than ten years in manufacturing and installation of food processing machines for domestic and international customers. We also undertake turnkey projects of processing and storing for seafood, fruits and vegetables. We manufacture machinery for the following applications:
• Frozen fruits and vegetables
• Frozen seafood
• Dehydrated vegetables
• Refrigerated and preservation storage of food
We have a well established manufacturing workshop at Shangyu (Zhejiang) spread over a total area of more than 8000 sq. meters. We are thus in a position to handle manufacturing of high capacity turnkey projects. Our vast experience and incisive understanding of the industry enables us to meet client requirements with a complete solution, and not just a product. Moreover, we are continually investing to improve the quality and performance of our equipment, and our responsiveness to the unique needs of our customers.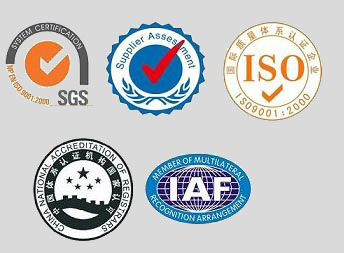 BIG EVENTS IN THE HISTROY
2000 The present president of Chenguan Mr. Chen Rongui registered Shangyu Chenyang Food Machinery Co., Ltd which produces pertreatment processing machines for Vegetable IQF freezing.
2001 Chenyang Co. started to develop IQF tunnel freezer and quick freezing room. in the same year, company purchase 3 plate cutting machines for process.
2003 company invested 2,000,000 RMB to purchase factory, at that time, Chenyang Co. had a 600 m2 workshop and 30 labours.
2005 Brand "Chenguan" was registed. The R&D department was built.
2009 Shangyu Chenyang Food Machinery Co., Ltd was renamed as "Chenguan Machinery & Freezing Technologies Ltd". The IQF spiral freezer was developed successfully.
2011 Chenguan started to develop international markets, in the first year, the overseas sales reach to 400,000 USD, products were export to South Asia, middle East, and Latin America countries.
2015 Chenguan started to produce IQF fluidized bed freezer. Until the monent, Chenguan products covers the 3 main types of IQF freezer, including tunnel freezer, spiral freezer and Fluidized bed freezer.
2019 company invested 8,000,000 RMB to purchase new workshop. The whole factory was moved to the new workshop in the end of the year.
Mission
- Constantly improving and developing us.
- Being one of the pioneer companies of production and exportation of freezing machine of food processing in China.
- We want to be a company that maintains faithful to our values raising the name of China always and putting the social corporative responsibility.

Values
-Thoughtfully
-Loyalty
-Responsibility
-Effort
-Honesty