Individual Quick Freezing(IQF) Machines
There are three types of IQF freezing equipments Chenguan manufactures. Fluidized Bed freezer, IQF tunnel freezer and sprial freezer. The processed range of food covers fruits, berries, vegetables, seafood, meat and poultry. Faster freezing speed makes excellent freezing quality. Inner temperature under -35 Celsius degree guarantee the effectiveness. The out-feeding temperature of the foods is general -18℃.

Foods available to be freozen: Seafood, vegetables, poultry, meat, fruits and bakery.
Freezing Pretreatment Machines
The plant is mainly for processing vegetables, fruits or shrimp. The processing line contains cleaning machine, cooking/blanching machine, cooling, freezing. Shrimp grader, Glazing and hardening is special for shrimp processing. The plant works with IQF quick freezing machines. The line can be designed according to customers' special request..

Processing capacity: 500-4000kg/h
Foods available: vegetables,fruits, small pieces seafoods such as prawn.
Refrigeration System
We can manufacture two essential parts of refrigeration system: evaporative condenser and unit cooler (evaporator). The evaporative condenser is specially designed for ammonia system condensation purpose. The unit cooler is mainly mounted in blast freezer or small cold rooms. And the evaporator is widely used in IQF freezers, quick freezing rooms, and large cold storage. We also have cooperative partners who supply compressor units.

Heat rejection of evaporative condenser: 375-2280 kw/unit.
Heat exchanging area of unit cooler:25-500m²/set
Cold & Freezing Rooms
There are different applications for the cold rooms. Generally the major purpose of the cold room is fresh keeping or cold storing. It also can be made as freezing rooms by increasing refrigeration capacity (walk-in freezer) for various purpose. That is the other kind of freezing which called BQF(batch quick freezing). The turn-key project of big volume rooms is available to design according to customers' requirement.

Room temperature:-30℃ - 10℃
Loading capacity: 300kg -100 tons
Featured Products
Fluidized Bed IQF Freezer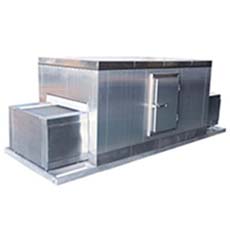 Tunnel IQF Freezer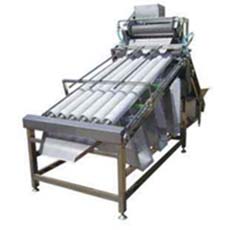 Shrimp Grading Machine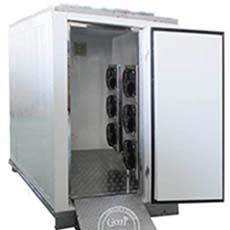 Walk in Blast Freezer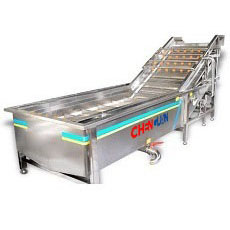 Vegetable Cleaning Machine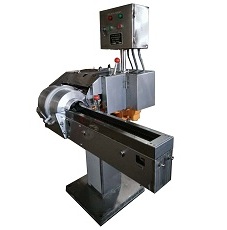 Fresh Corn Cutter