Unit coolers for refrigeration produced by our company have three Series: BDF,LZW and FD, Two types: ceiling and floor. BDF and LZW series are chiefly designed for ammonia system, with aluminum tube and fins. And FD series which is copper fins and aluminum tube are in the purpose of Freon system. We supply the unit coolers both for quick freezer and cold rooms. We provide the solutions based on various working condition, freezing capacity and environment.
Options
- Refrigerants: R717 (BDF, LZW series), R22, R404a, R507C (FD series)
- Material: aluminum pipes and fins for ammonia, copper pipe and aluminum fins for Freon
- Casing: Galvanized plate or stainless steel
- Defrosting: Electrical heating or water spraying.
- Heat transferring area: 20-250m²/set, custom area is available.
- Pitch spacing of fins: 4.5mm, 6mm, 9mm(Freon), 8mm, 10mm, 12mm (Ammonia) evaporator Temperature range: +5C- -30C.
Features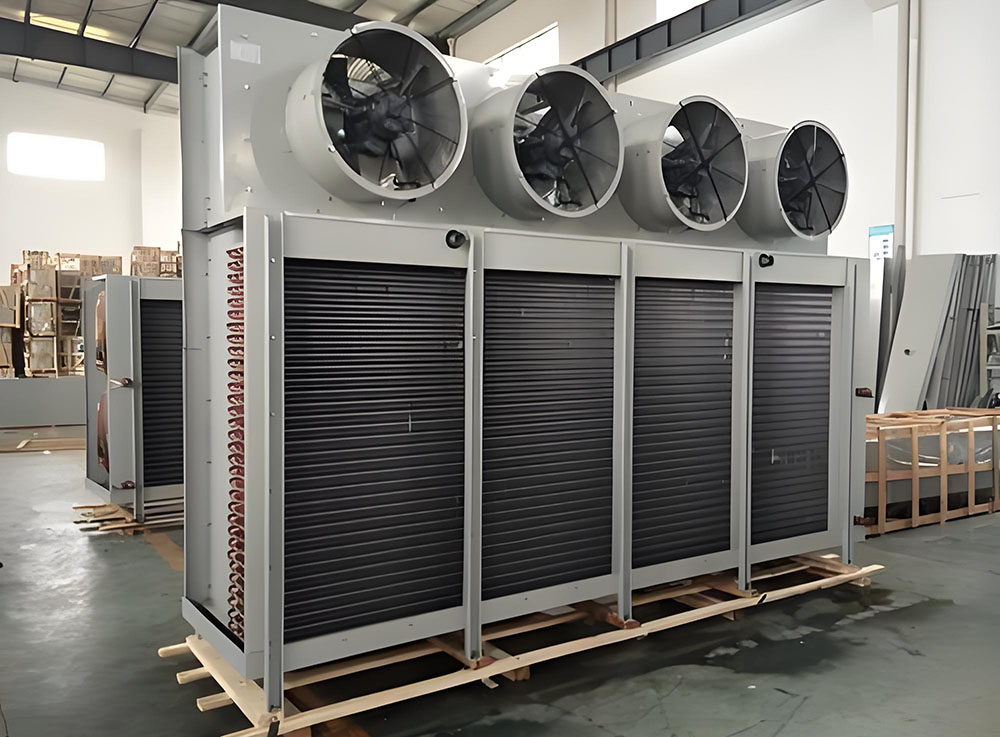 Reversible Hinged Drain Pan
Textured Aluminum Cabinet
Corrosion-proof face mounted Defrost Heater
Various Options Available for different applications and special requirements
The efficient and compact finned coils of the standard model are composed of aluminum fins with a fin spacing of same size which is corrugated surface and straight edges, expanded into copper tubes.